News
Home
News
04.04.2017 "Bellakt" became the main supplier of food for young children in Moscow
04.04.2017 "Bellakt" became the main supplier of food for young children in Moscow
Volkovysk OJSC "Bellakt" became Moscow's main supplier of food for young children in accordance with the contract with the Department of Health of Moscow for 2017-2019.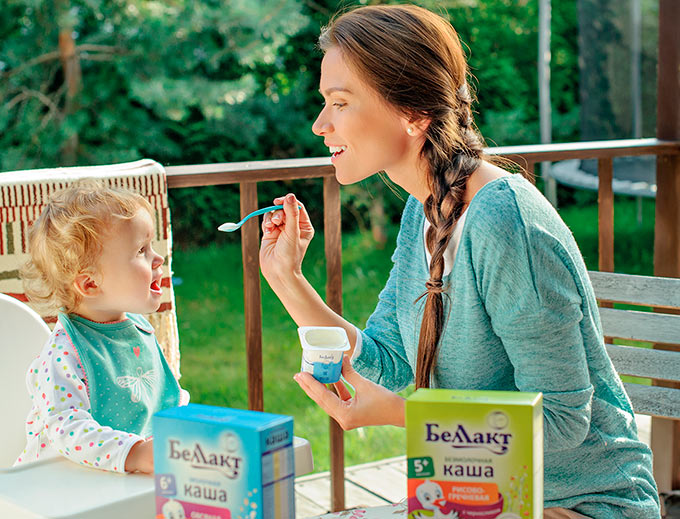 The delivery of baby food "Bellakt" began in all 236 dairy kitchens in Moscow's polyclinics. Babies are offered two types of dry milk mixtures "Bellakt Optimum +", as well as three types of dairy free porridges and four types of milk porridge, designed to meet age requirements and enriched with the necessary ingredients for balanced mixed or artificial feeding.
For the production of baby food "Bellakt" only high-quality natural and eco-friendly milk is used from own farms located near the national park "Belovezhskaya Pushcha" , - noted Larisa Bogdanovich. - All milk collection operations on farms are robotic, which guarantees additional sanitary protection. To preserve the properties of milk, its delivery to the plant is carried out by its own specialized transport with thermo-tanks. Quality standards are provided at all stages of production: milk production, its transportation, technological processing and product packaging. The plant also automated all production lines, which excludes the influence of the human factor on the technological process."
A spokeswoman for the "Bellakt" representation in Russia also stressed that the company's product portfolio is one of the richest among the dairy industry producers. Today "Bellakt" exports products to 15 countries of the world, and also expands its offer in Russia. The company is an accredited supplier of dairy raw materials for many companies - leaders of the food industry. Own full production cycle, modern technological base and half a century of successful experience enable Bellakt to confidently occupy leading positions in the dairy industry in the post-Soviet space.
"Taking care of children's health is a grateful mission, and we value the fact that several generations of parents in different countries trust "Bellakt", - Olga Shelestovskaya, head of the representative office of OJSC "Bellakt" in Russia, notes. "We are strictly control the quality of our products in all parameters so that every new day of kids is full of joy, strength and energy for important discoveries."
Prepared on the basis of the materials Belta